Soil, Crop and Pasture Nutrition
Comprehensive Program to Restore Soil Fertility
Our team can arrange complete soil, pH, conductivity, salinity, sap and dry tissue (leaf) testing, providing a valuable business tool that helps to identify underlying issues affecting soil fertility and subsequently, crop quality and productivity.
A soil test provides valuable insights into nutrient imbalances and deficiencies within the soil, and helps to identify the cause of structural and biological problems. Understanding these issues can allow us to develop a management program focusing on corrective practices to restore and rebuild the biological, nutritional and structural aspects of soil fertility.
About Our Soil Testing Service
A soil test is the first step in our sustainable program approach to regenerative farming. Soil test provides the information required to develop a tailored management program focusing on rebalancing nutritional deficiencies, repairing soil structural issues, and improving biological activity in the soil.
Our testing services includes:
Complete soil analysis
Leaf and sap tests
Do already have a soil test?
Great! Based on a previous soil test, one of our Field Advisors can assess the results and provide advice free of charge.
How to book a test
Contact your local Field Advisor
The AgSolutions' team is on hand to provide technical and nutritional advice to our customers. Click here to find the AgSolutions Field Advisor servicing your region.
Submit a Request
Complete and submit the request form. Your request will be forward to the AgSolutions' Field Advisor for your area who will be in touch with instructions and more information.
How to take a Soil Test
The accuracy of a soil test is important. To ensure that the soil sample quality is maintained, we have developed some easy-to-follow sampling procedures. This video outlines the best procedure in conducting, collecting and handling a soil sample.
Take the guess work out of your soil and pasture management
The implementation of a soil and pasture management program can positively impact the health of your pasture and livestock, providing long term sustainability and profitability for your property.
Understanding soil and nutrient relationships that impact on nutrient uptake into the plant or pasture being grazed, along with knowledge of soil structure and biology on this system is pivotal to successful pasture management.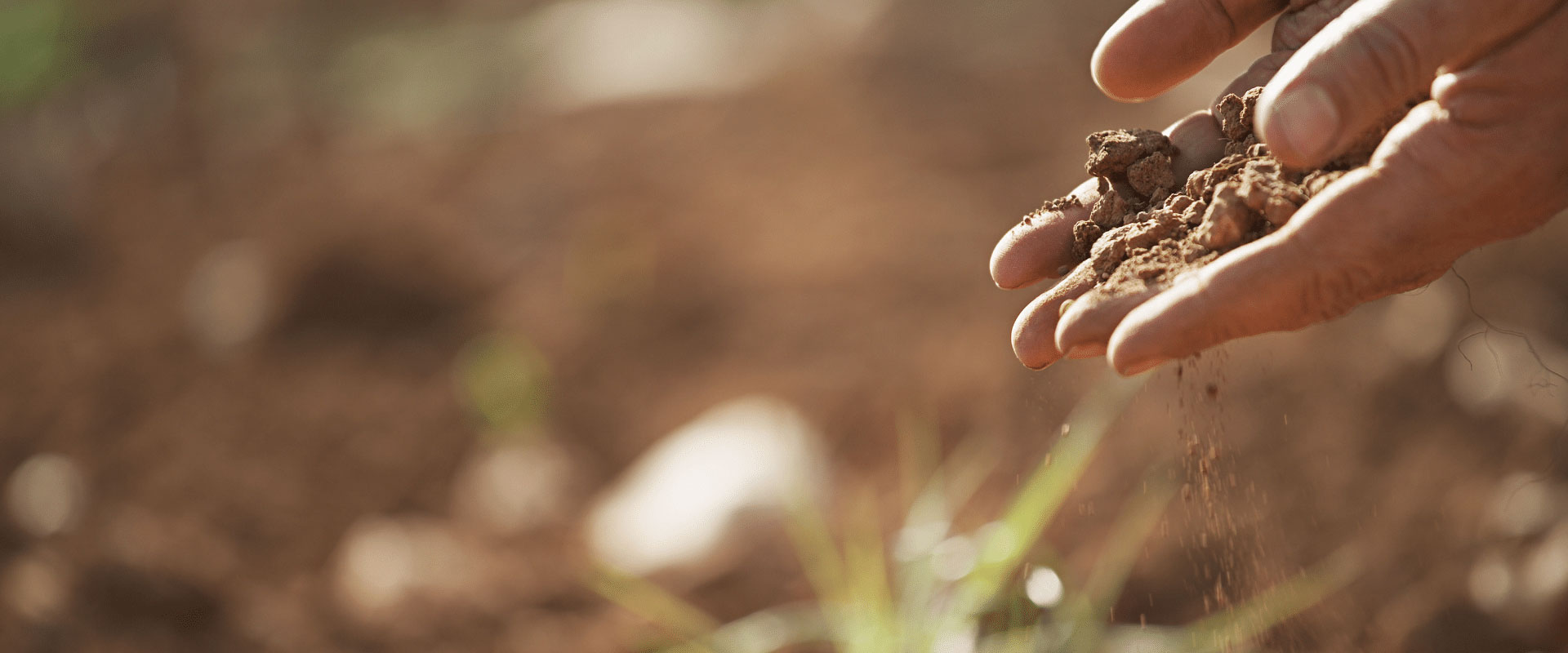 Cloddy or crusting soil?
Invest in your soil structure prior to planting
When planting, the main focus is often on providing adequate NPK for the crop, however soil structure is also an important consideration because it can have a huge influence on crop performance. Poor soil structure can limit seed germination, inhibit root development and plant growth, and restrict water infiltration, often resulting in lower yield crops… subsequently leading to a poor return on investment for the $$$ spent for seed and fertiliser.
Are your Sodium, Magnesium, or Chloride levels high? Is your soil pH over 7.0? Do your soils crust, collapse when wet, or become cloddy when cultivated? You will already be aware of these problems but do you know what action steps to take to improve them?