Hi, Trevor here. My daughter Julie asked me to share a bit about how AgSolutions Australia came about. So here's our story. I hope you enjoy reading it.
We started back in 1989 and have grown to where we are today, one of Australia's leading suppliers of soil nutrition and livestock supplement products. AgSolutions started because of our love of the land. My Grandfather started the family farm in 1910 on a property located just outside of Gympie, QLD. The property was expanded over the years and production included stud dairy (97 years), beef cattle and small crops, with the farm being passed down to my father and later to my eldest brother.
Over the years, I saw the ongoing gradual decline in soil fertility and in particular, I saw the need for my brother to continually increase the amount of fertiliser to maintain production. You see, when my parents first started using fertiliser, they only had to use small amounts to see an improvement in their crops. Then, as time passed, this small amount multiplied and eventually the soil became so hard and compacted it was difficult to plough. Legumes all but disappeared from the pasture.
Because this was a real problem that would only continue to worsen, it was obvious that we needed to make changes. This is when I first found out about soil remineralisation and the importance and value of using broad spectrum minerals and trace elements to restore fertility to the soil.
After seeing the results of soil remineralisation for myself, I believed that we could help other farmers as well, and this provided me with the motivation to start AgSolutions Australia. In 1989 we built the first stage of our production facility to produce a mineral soil conditioner. From here we continued to learn more about the benefits of broad spectrum minerals not only for soil, but for livestock as well. We took this knowledge and used it to expand our NatraMin range and then to develop our MegaMin livestock supplement products.
Today, my wife Wendy and I spend more time thinking about going out to pasture ourselves than growing it. We are grateful that AgSolutions remains a family business, with our son Jason and daughter Julie, her husband Andrew all involved in the business.
The team at AgSolutions is passionate about supporting our rural heritage in Australia through providing soil and livestock nutrition products and information that assists farmers to make the change to lower chemical, regenerative farm management practices. We are committed to Helping Australia Grow.
Trevor Zerner – Founding Director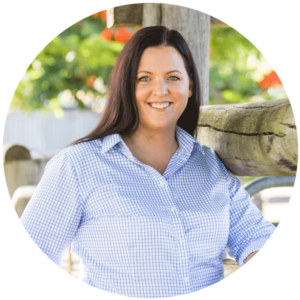 Julie Williams
Having completed a Bachelor of Education at Queensland University of Technology (QUT), majoring in Accounting and Business Communications Julie returned home to Gympie in 2002 to work in the family business. Julie shares her parents' vision for a prosperous future in Australian agriculture and remains committed to building a team of people to ensure AgSolutions can continue to supply innovative products and services to the Agriculture sector. "Helping Australia Grow."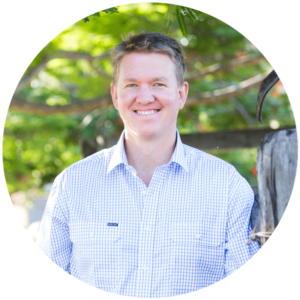 Jason Zerner
Having gained extensive engineering experience in manufacturing and production across various industries abroad, Jason now applies his knowledge and skills domestically as Chief Engineering and Technology Officer at AgSolutions. Jason believes increased autonomy and practical problem solving are crucial for improving efficiencies in production and strives to facilitate organisational growth by cultivating innovation in the workplace, enabling his production team to enhance equipment capabilities through creative engineering.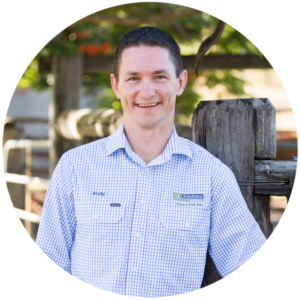 Andrew Williams
Andrew or 'Andy' completed a Bachelor of Applied Sciences at the University of Queensland (UQ) and now heads Research and Development at AgSolutions as COO. Andy's technical understanding of soil and livestock nutrition offers immense support to farmers requiring soil management plans and our Field Advisory Team. Andy customises our livestock blends and is responsible for overseeing operations, ensuring efficiencies and quality assurance remain at the forefront of AgSolutions product development and processes.

Helping Australia Grow
The team at AgSolutions are committed to 'Helping Australia Grow'. We're here to work with you to deliver purpose-led solutions toward what matters most: Your Land and Productivity. Our dedicated team of Field Advisors specialize in providing sound advice and information for soil regeneration and livestock nutrition.
We are keeping the Australia in Australian Farming, providing our growers with leading sustainable soil and livestock products that are all about regeneration of your land to maximise productivity.
Our Team in the Field
AgSolutions has built a team of experienced and dedicated Field Advisors delivering products, solutions and complementary services to our rural store partners and customers located throughout Australia.
Careers With Us
We contribute to keeping "farming in Australia" by employing and manufacturing locally. Employing the right people is vital to maintaining the culture and values of our business.
Did you know?
As part of our mission to 'keep Australia farming', we aim to ensure that customers receive a complete suite of information and assistance, including the latest nutritional advice and options available in the agriculture industry. We offer a sustainable and complete program approach for soil and livestock producers by providing nutritional advice, value adding services and on-going support to help our customers achieve optimal results and maximise the return on their investments.
Frequently Asked Questions
Here you will be able to find answers to the most commonly asked questions about AgSolutions Australia, soil, livestock and our product ranges NatraMin and MegaMin.
The AgSolutions Difference
Why Choose Us?