Medicated Premix with Broad Spectrum Minerals, Vitamins, and Bovatec® for Enhanced Production

MegaMin Feedlot Enhancer is a medicated premix that provides broad spectrum macro and trace minerals, vitamins and Bovatec®. Formulated to be thoroughly mixed with grains, protein meals, roughage, and other feed ingredients, MegaMin Feedlot Enhancer helps to provide a balanced ration for feedlot, backgrounding and grain assist situations.
MegaMin Feedlot Enhancer contains Lasalocid Sodium as Bovatec®, which is a cost-effective feed additive used to help improve live weight gains and feed conversion efficiency. When mixed at recommended rates, Bovatec® helps to control clinical signs of coccidiosis and reduction of faecal shedding caused by Eimeria bovis and Eimeria zuernii in growing cattle. Among sheep, Bovatec® has proven effective in improving growth promotion and feed-conversion efficiency, and has aided reduction of faecal shedding of Eimeria spp. that cause coccidiosis in sheep maintained in confinement.
When to feed
Feeding Guide
General inclusion rates when part of a balanced ration.
| | |
| --- | --- |
| Cattle | 20kg/tonne of feed ration (Less for silage rations on an as fed basis) |
| Sheep/Goats | 20kg/tonne of feed ration |
WARNING: Equines must not be allowed access to feeds containing Bovatec® as ingestion may be fatal. This product should not be fed more than 400mg lasalocid/head/day to lactating dairy cattle
Ration Formulation
Our nutrition team can review your current rations for early weaning, backgrounding, feedlots, bulls, dairy, sheep and lambs; and develop a ration with a simple to follow feeding guide to ensure livestock are receiving sufficient nutrients to meet performance criteria and goals and accommodate ingredient price changes and availability. Learn More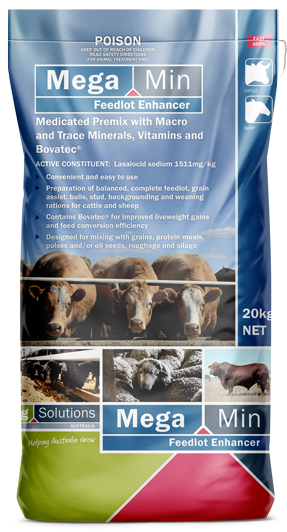 Available In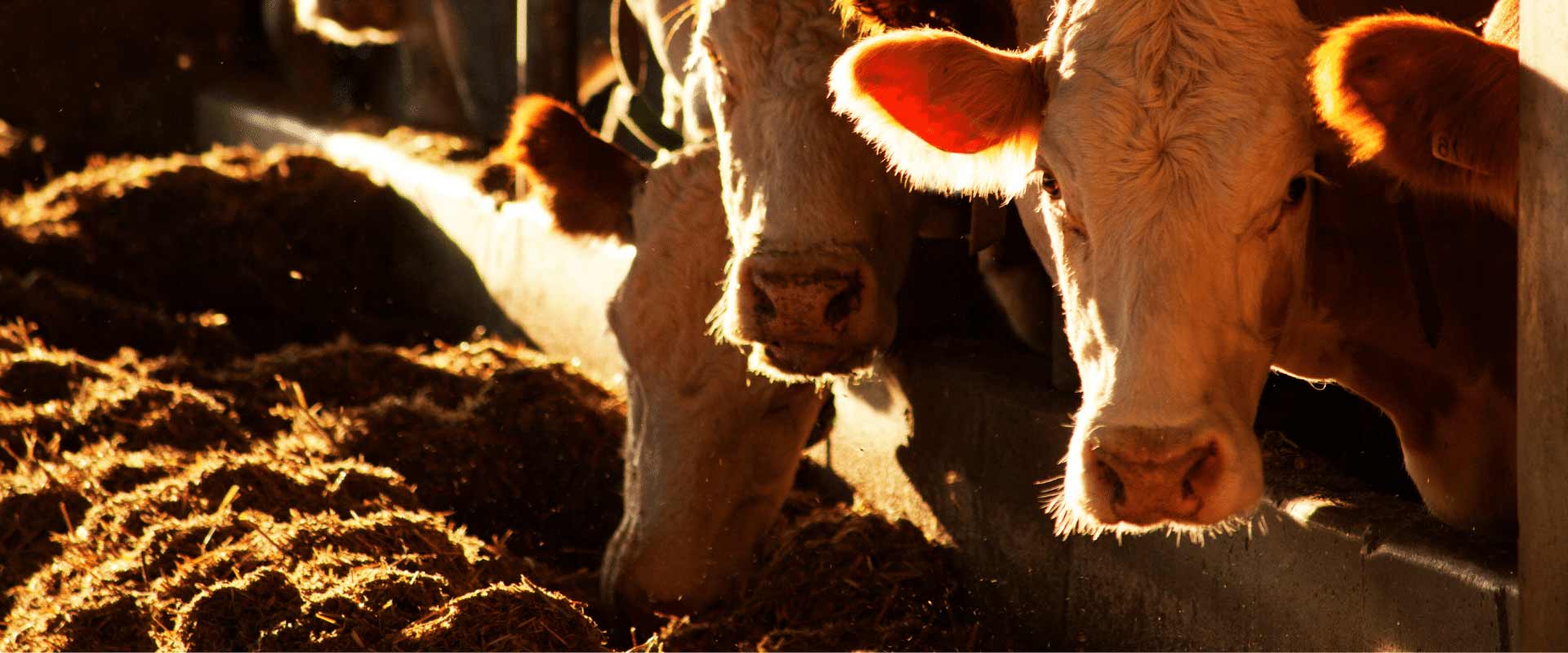 What ingredients should I use in a ration?
The initial selection of ingredients for your ration will depend largely on what is readily available to you and at the lowest cost possible. When selecting ingredients it is important to look at the quality and quantity. A very cheap source of contaminated grain or silage won't end up so cheap if you end up losing the majority of your herd to toxicity. You must also be able to adapt the ration as the cost and availability of the ingredients change over time.
The main thing to focus on when formulating a ration is to remember that all animals require a balanced diet to bring out the best in their genetic potential.
Feed Testing and Ration Formulation Service
Our nutrition team can review your current grain rations for early weaning, backgrounding, feedlots, bulls, dairy, sheep and lambs; and can further test the nutrient and protein content of raw ingredients, such as grains, hay and silage, making it possible to adjust intake throughout the year to accommodate price changes or feed ingredient availability.
Supplementation Feeding Guide
Evaluating consumption rates
Tips for consumption management
Recommended daily intake for MegaMin blends