Minerals Are Important In Our Feeding Program
Product Range: MegaMin Mineral Blend and MegaMin Mineral Block
Region: Palgrove Charolais, Dalveen, QLD
Since 2004, David & Prue Bondfield of Palgrove Charolais have utilized AgSolutions mineral supplements as an important component in running their stud cattle and seed stock operation based at 'Strathgarve' Dalveen. Likewise Dave Smith, manager of Palgrove Charolais, recognizes the importance of minerals when feeding and supplementing cattle. Dave is conscious of the need for a balanced and safe feeding program to ensure cattle are presented at the highest possible standard. Breeders have access to the MegaMin Lick Blocks while MegaMin Loose Supplements is added to feed mixes for the bulls and show cattle.
As Dave Smith affirms, "we like the MegaMin Loose Supplements as an additive to our feeding program for preparing show and sale cattle. It is a safe product and most importantly, cattle eat it and there is no wastage of feed." MegaMin Loose Supplements were also used in a silage mix for young bulls in early 2005 when feed was short prior to the oats paddocks being ready. Again there was no wastage of feed or need for introductory periods." AgSolutions fully understands that mineral requirements and intake of supplements may vary depending on the animal, season, soil type, stock water and even in individual paddocks.
'Palgrove' is no different, as Dave Smith explains… "we have the MegaMin Lick Blocks out most of the time with the cows and find that intake varies in some paddocks as well as the season. Cattle on the lighter country at Strathgarve usually have a higher intake which indicates that they obviously need the minerals there." Similarly, when heifers from their Ben Lomond property were brought home to 'Strathgarve' for an AI program, they really craved the minerals and initially the MegaMin Lick Blocks left in the paddock were consumed overnight.
Dave Smith concludes…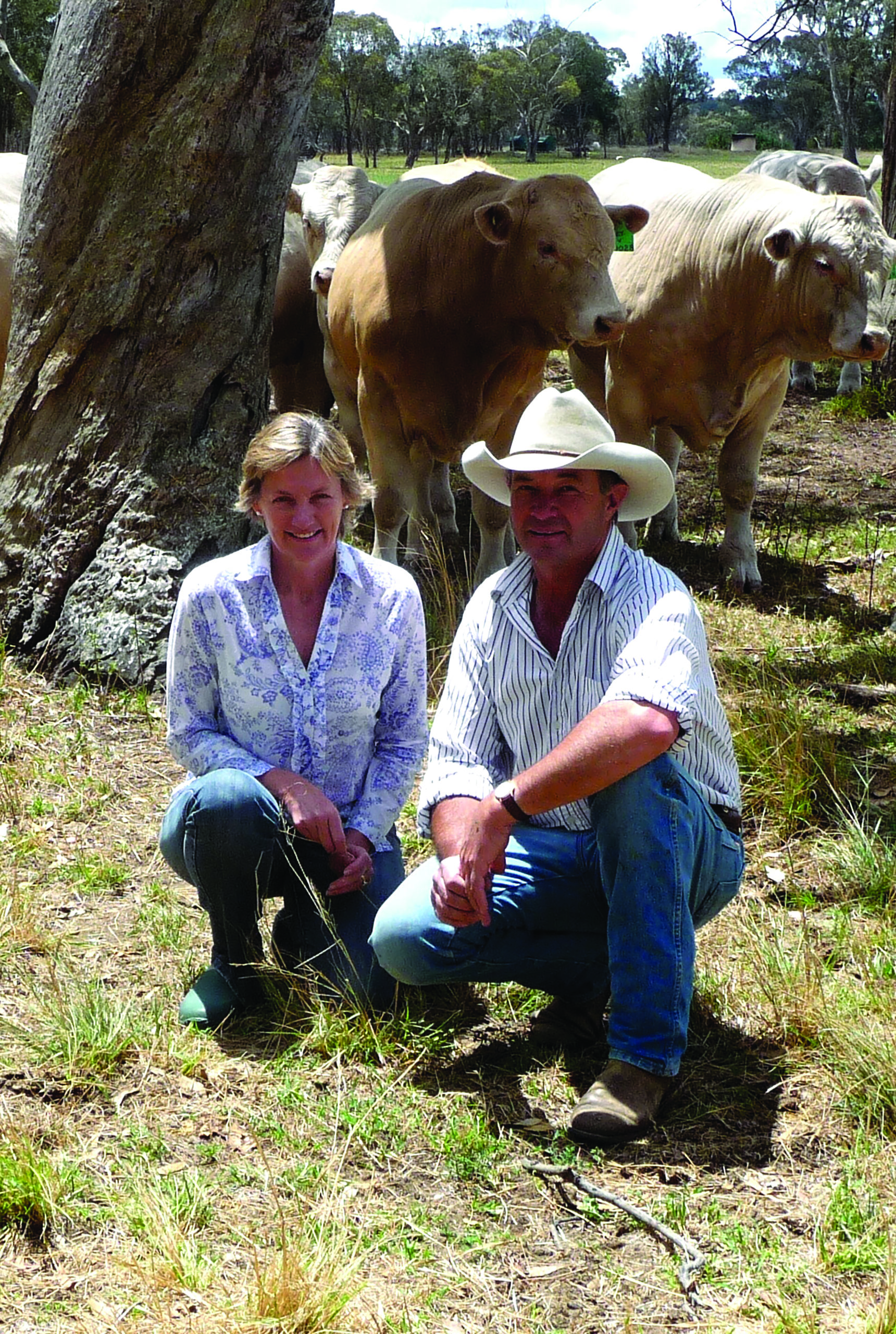 I like the supplements, they are simple to use and cattle need them. We keep the MegaMin Loose Supplements in the feed and the MegaMin Lick Blocks are fed at our Palgrove, Strathgarve and Ben Lomond properties."