Winter Feed, with High Fibre and Low Protein
Product Range: MegaMin Mineral Blend and MegaMin 50% Protein Meal Blend (No Urea)
Region: Banoon, Hannaford, QLD
Dry Feed, Light Soil, Weight Gain
AS THE SUN SETS AT BANOON, THREE GENERATIONS OF THE APELT FAMILY, DUDLEY, RUSSELL, DAVE AND JIM HAVE A LOT OF HISTORY TO SHARE, INCLUDING OVER 8 YEARS OF SUPPLEMENTING THEIR CATTLE WITH MEGAMIN.
The family runs a mixed farming operation of grain and cattle that includes breeders, store steers and Jap Ox bullocks finished on grain. According to Russell Apelt, "We run cattle on a range of soil types and this is reflected in their mineral requirements and MegaMin intake. Cattle on our darker Brigalow soils don't utilise the minerals as much but in the lighter soil area our stock use more of the MegaMin supplements. We've certainly seen the benefits of supplementing. Minerals are important for our breeders and young stock. The increased growth and performance of our cattle is what justifies supplementing all year round."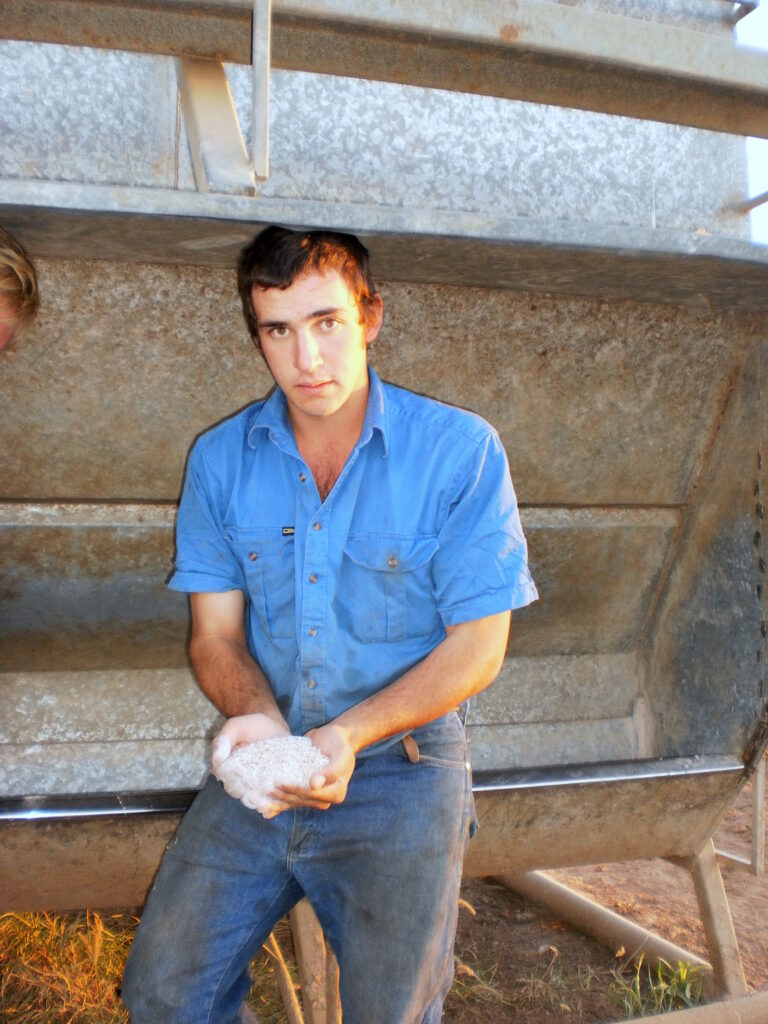 Winter is our tough time. Usually around May when the dry feed has high fibre and low protein, intake of MegaMin increase and we switch to the MegaMin Protein supplements. We also rely heavily on MegaMin for our steers that run on adjustment. This year they came home looking fantastic. We buy in trade steers and with the use of MegaMin we take them through to 480-500kg on grass."
The tail end of these steers are finished to Jap Ox with the assistance of grain. MegaMin Mineral Blend (macro minerals and trace minerals) is added to the grain mix as both a bigger and mineral component. Regarding their decision to feed mineral supplements all year round. "When the cattle aren't eating the minerals it doesn't cost us a cent and when they need it, they eat it. Even the stock horses have access to MegaMin. The good thing is that it is safe for all livestock and our horses do exceptionally well on the MegaMin 50% Protein Meal Blend (No Urea) as a bypass protein and mineral supplement. Most importantly, it is the knowledge of the benefits of minerals that is being passed down through the generations.
At the young age of 79 it was Dudley Apelt who first contacted AgSolutions about the use of minerals. Grandson Dave summed it up "Grandpa was born before his time and has a knack for working things out. He is even the one who is excited to get GPS units in the tractors".