Natural Minerals and Trace Elements
NatraMin Original contains a broad spectrum of naturally occurring minerals and trace elements that are essential to restoring the mineral and biological balance in all soil types, crops, and pasture. This unique formulation and comprehensive range of key minerals and trace elements helps to balance nutrients already stored within the soil, avoiding a nutrient tie-up and other issues such as decreased germination and 'browning' or 'yellowing' of leaves that can occur with repeated or excessive application of specific elements.
Typical Analysis
| | |
| --- | --- |
| | NatraMin Original |
| Calcium (Ca) % | 5.0 |
| Phosphorus (P) % | 0.08 |
| Sulphur (S) % | 0.04 |
| Potassium (K) % | 3.0 |
| Magnesium (Mg) % | 2.5 |
| Silicon (Si) % | 25.0 |
| Iron (Fe) % | 5.5 |
| Carbon (C) ppm | 3500 |
| Manganese (Mn) ppm | 1000 |
| Zinc (Zn) ppm | 150 |
| Copper (Cu) ppm | 60 |
| Cobalt (Co) ppm | 25 |
| Boron (B) ppm | 20 |
| Molybdenum (Mo) ppm | 6 |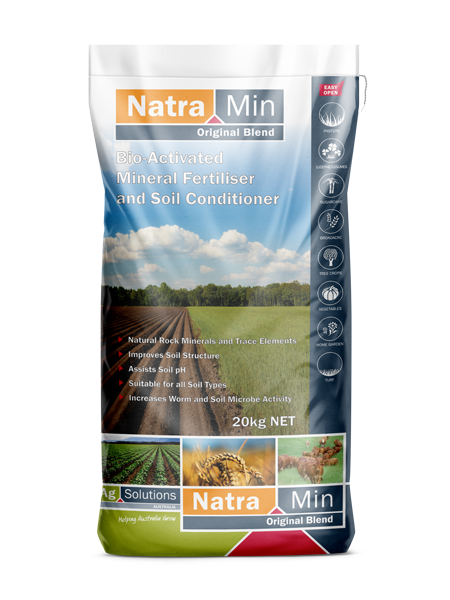 Available In
Did you know?
AgSolutions can assist you to design a simple to follow soil management plan to suit the specific requirements of your soil, and subsequently your crops and livestock. Whether you follow conventional or organic farming practices, or anything in between, our programs are designed to restore soil fertility, helping to maximise yield and productivity.
Application Guide
The NatraMin range is made from natural rock minerals and trace elements that do not require a withholding period before livestock or horse can graze. All NatraMin blends are non-leaching and may be applied at any stage of the growing cycle, on existing crops, or for best results, 4-6 weeks before planting.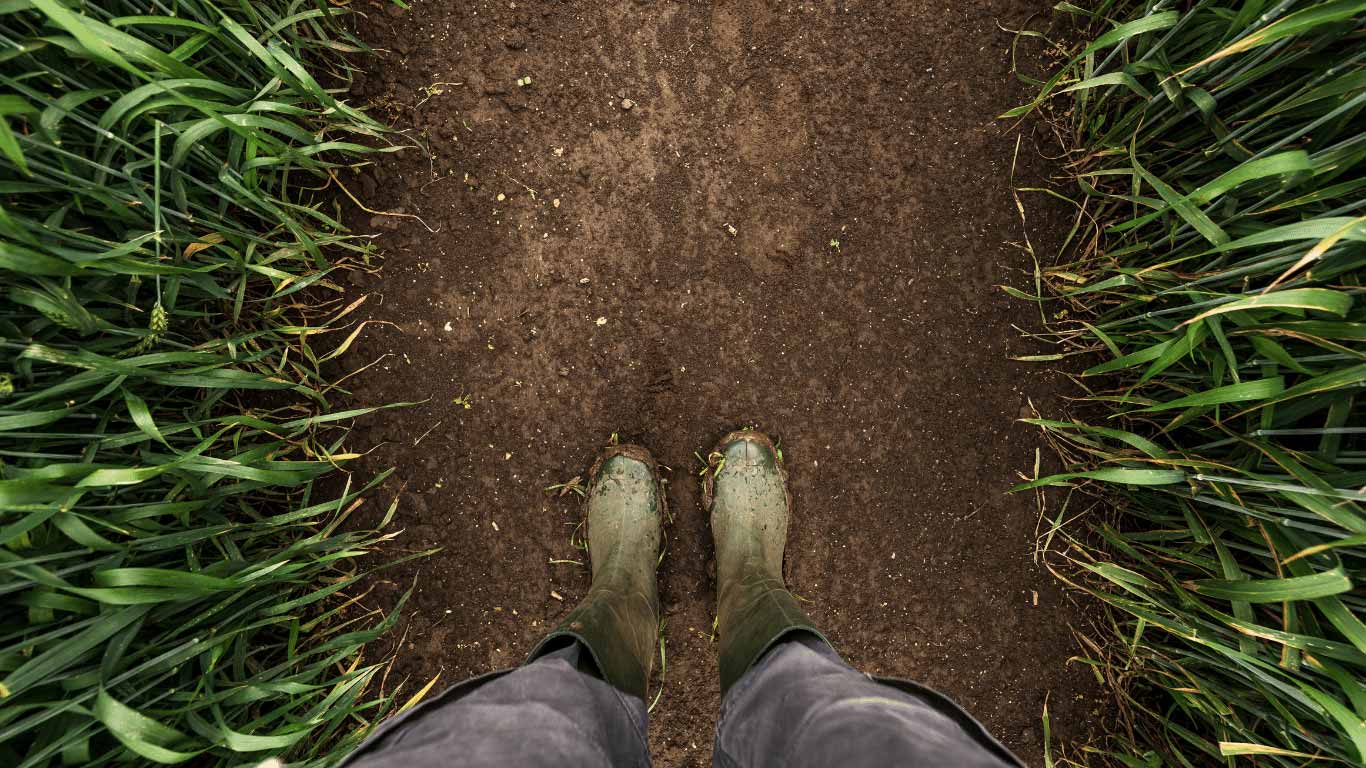 Healthy Soil adds Value to your Property
It's no secret that your land is one of your greatest assets, and the quality of your soil can have an instrumental impact on the value of your property. Land value is largely determined by its productivity, therefore implementing a soil management program and investing in strategies that address the underlying nutritional, biological and structural aspects of your soil should be a primary focus.